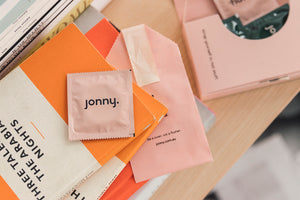 Pretty Green
VEGAN HAMPERS THAT ARE BOTH ECO-CONSCIOUS AND DELICIOUS.
Each of our vegan products is handpicked for its sustainability factors, design and most importantly, quality. 
Buying a gift for your vegan friend and finding it hard to pick something impressive? If you're not vegan yourself this may be a particularly difficult task as you might not even know where to start. Luckily a Pretty Green vegan hamper can contain a bunch of deliciously sustainable products, perfect for the special vegans in your life.
Vegan products can often be seen as less than amazing or missing out on the good stuff, but at Pretty Green, our vegan hampers are packed full of tasty and delicious items. Gifting a vegan hamper from Pretty Green will take the weight off your shoulders. We've done all the work going through the ingredients to make sure we fill our vegan hampers with only the most delicious and wholesome products. Don't worry about meticulously going through an ingredient list to find the perfect product, leave it to us to handpick a range of gourmet items, all sourced sustainably of course!  
Even your most dedicated (and hard to please!) vegan friends will be delighted with this vegan hamper. There's something for everyone online and we always want everyone to enjoy something tasty and ethical. We LOVE all of our handpicked, handmade small batch products and more importantly the dedicated producers that make them. We're big believers in Australian-made products at Pretty Green, so all of our goodies are lovingly made on our home soil. We choose carefully and believe each one plays their own important part in amplifying the essence of giving and sharing delectable foodie memories. Together.
If you're after a gift that's made to impress and speaks volumes about thoughtfulness and sustainability, we've got you covered with our vegan hamper options. Our timely and carbon neutral delivery service means you don't have to worry about your gift not arriving fast enough or that it's hurting the environment. All our products are wrapped in sustainable paper and tissue, with wood wool keeping all your items safe and secure. The box is 100% biodegradable, so we recommend adding the Pretty Green Gift Box to your cart for that little extra touch of love to your vegan hamper. 
We want to have as little intervention in the natural environment, which is why it is just one of our guiding principles when it comes to being green. By partnering with conscious producers, we are able to cut down our emissions and waste to become as sustainable as possible. All whilst eating seriously yummy food.
This vegan hamper is also a fabulous idea for people in your life who are looking to just cut down their animal product intake or reduce their carbon footprint. A vegan hamper from Pretty Green is the perfect introduction to the possibilities and unique flavours of vegan products. 
One product that most vegans miss the most after switching to vegan is chocolate (unsurprisingly). It's often so hard to get some of the good stuff without having to find a specialty shop as most mainstream supermarkets stock the usual milk chocolate. Stuffing a vegan hamper full of some delicious vegan chocolate will make any vegan dance with delight. A lot of people think they have to give up their guilty pleasures when eating dairy free, but these treats show that you definitely do not.
Another fantastic and flavourful idea for your vegan hamper is including some exotic spices. Spices are a perfect gift for a vegan foodie, as they can add so much depth and tang to a dish. Not only do they last forever but they may also help open up a whole new world of possibilities in the kitchen! 
Include some vegan alcohol like a show stopping wine with zero additives, a perfect vegan drink or even beer. We have plenty of vegan products that take the utmost care in every step of their production. Including Sobah beers, a delightfully fresh alcohol free range of beers, aimed to have as little intervention as possible, to keep the ingredient list short and to remain free from chemicals and preservatives. 
Have a look through our products and get inspired! With a Pretty Green vegan hamper there's no doubt your vegan friends will be impressed.