GIFTS
HAND-PICKED BY US, CRAFTED BY AUSTRALIA
We know the perfect gift means the world. We also know that food is the way to most people's heart. Put the two together and you're guaranteed to make that special someone smile.

ABOUT
IT'S AS EASY AS PIE
Whatever the occasion and whoever it's for, our range of gift boxes, packed carefully with our beautifully designed and hand crafted Australian produce, make the perfect something special.
Christmas Gifts
We have put together our favourite gift boxes for any - and every - celebration. Whether it be your partner's birthday, a wedding present, a grovelling sorry or even a little present from you to you, there won't be a crumb nor drop left over. 
 

The list goes on, but we think it's best if we drop the spiel and let you take a peek for yourself.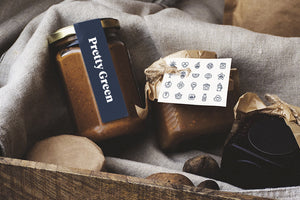 We are over the days of the infamous hamper wrapped overbearingly in cellophane, as well as the gimmicky chocolate that lies untouched in the deep, dark depths of your kitchen cupboard. We wanted to create gifts to be enjoyed in the moment, that makes that special someone feel on top of the world. A gift filled with fresh, wholesome food that's right for every season and every occasion.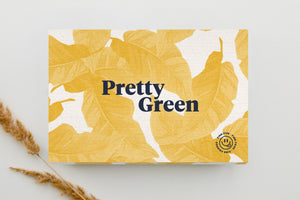 With a Pretty Green account, you can even set and forget the important dates in your life. That means you enter an important date once, and when it rolls around, we'll send a personally chosen gift to that brother, mother, aunt, friend or colleague's doorstep, without you having to lift a finger.
Sign Me Up
PRETTY GREEN
WHAT'S YOUR TASTE?
Now you know the story, head over to our product page to start your own journey of discovery.
Go on, we know you're hungry for something pretty delicious...
All Gifts