PRETTY GREEN
FOOD FOR THOUGHT
With so much on offer when it comes to small batch handmade food and drink in Australia, our mission is to showcase all that your average supermarket is missing.

ABOUT
SMALL-BATCH, SUSTAINABLE AND YUMMY
Our ethos lies in hand-crafted, wholesome food created by families for families.
Friends and food come hand in hand. So what better way to discover fresh tastes and finger-licking produce than with the ones you love most? At Pretty Green, we've journeyed from coast to shire and market to market, all in search of the best of the best Australian produce. We've tried and tested, got our hands dirty and carefully picked our favourites all in aid of taste buds across Australia.
SMALL BATCH
That extra bit of TLC that goes into each bottle, jar or packet really is what makes our products Pretty Green.
SUSTAINABLE
We source our products straight from those who make them, which means they're fresh, and ooze all the love they deserve, as well as being a little kinder to the planet.
YUMMY
Your Mama said you never know until you try. But trust us, we're tough cookies to please.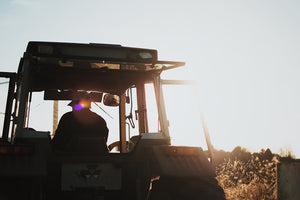 Imagine the contents of your farmer's market bag, delivered right to your doorstep. Or someone else's for that matter. It's great to top up your pantry with your favourite produce, but why not go one better and give someone else that truly warm feeling? From birthdays to thank you's and everything in between. We've got your back.
Read Our Diary
PRETTY GREEN
PICK YOUR OWN
Our specialist taste buds have picked our favourites, now it's time to pick yours.
Go on, we know you're hungry for something pretty delicious...
Our Products