PRODUCTS
FOR THE SAKE OF KITCHENS EVERYWHERE
Specialising in food and drink, we understand the importance of ensuring that what you put inside your body is of the utmost quality. Which is why we pride ourselves upon hand picking only the very best for you to put in your pantry.

ABOUT
A JOURNEY OF DISCOVERY
From the hinterland of Byron Bay, across the vineyards of Margaret River and back to the beaches of Sydney. We've explored many regions throughout Australia and discovered our favourite fresh, regional flavours.
New Products
You'd never recommend anything to a friend you wouldn't use yourself. Which is why we'd never let you order anything that's less that perfect to spread on your sourdough or season your dishes. We wholeheartedly believe in lining our own cupboards with the small batch products we sell. Just the way it should be.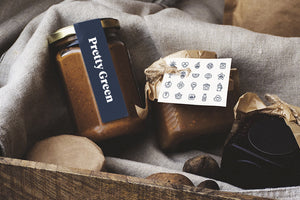 So from your morning coffee to your evening tea, along with the honey you stir in, we'll provide not only the high quality goods, but also the passionate stories behind the products and the people whose lives and dreams you help to support. Each month, we immerse ourselves in the lives and minds of the makers we partner with to find out the why, how and who behind their passions and produce.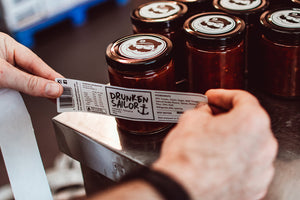 Needless to say, we want our products to be your new regular, because we feel that shopping with us is pretty cool. You're supporting local, it's a lot more sustainable and not to mention packed with fresher flavour. Check out our blog for the stories behind our producers and how their products came to be.
Diary
PRETTY GREEN
WHAT'S YOUR TASTE?
Now you know the story, head over to our product page to start your own journey of discovery.
Go on, we know you're hungry for something pretty delicious...
All products