Support Australian Small Businesses With A Hamper Or Gift Basket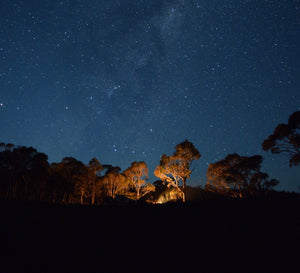 Thinking of seeing Australia this summer?
Now has never been a better time to visit Australia. Each city and town is a gift in its own way. There are so many beautiful and unique places to see! Whether you're a basket of energy seeking adventure, a sit-back and relax sun-tanner, or a hustle and bustle culture-craver, there's always somewhere that's just right for you!
Looking to support small businesses on your travels?
On your journey, you should think about helping out Aussies by showing your encouragement and supporting their small businesses.. 
Here are some simple ways to show your support:
   

Check out their socials:

Follow their social media accounts and share their content with your own followers, friends and family.
   

Leave a review on Google:

Nothing helps a business like word-of-mouth, especially when it's a well-written review. Don't hold back on compliments either!
   

Purchase gift cards:

If you aren't ready to make a purchase yet, grab a gift card. This way you can show your support without rushing into an impulse purchase.
Need some ideas for places to visit?
Okay, your request for annual leave has been approved and you're ready to start planning your Australian summer tour. Where should you go? We're glad you asked!
New South Wales
The land of Bondi Beach go-ers, the Sydney Opera House, and beautiful surrounding towns, this backpackers hotspot is a must-see. Explore the Blue Mountains, take a stroll along the beach at Jervis Bay, and climb the entire Sydney Harbour Bridge. 
After you finish your climb, reward yourself with some well-deserved cocktails at Maybe Sammy Bar located in The Rocks. This opulent 50s inspired bar serves up some of the best cocktails in the city, so sit back, take in the atmosphere, and treat yourself to a lavish evening. You can even take some Maybe Sammy home with you with their range of bottled signature cocktails at Pretty Green, named after their favourite boys who made their mark in the 50s; Sammy, Dean, and Frank. 
Queensland
Ah, the sunshine state. Where the beaches are wider, the buildings are taller, and the locals are calmer. Grab a snorkel and witness the stunning Great Barrier Reef, take a hike through Burleigh Head National Park, and drive along the coast and visit the beach towns along the way, in particular, Byron Bay! 
The laid-back coastal town is a peaceful location to relax and take in the energy of the locals. Stroll through the Byron Community Market, try your hand at a surfing lesson, and visit the Cape Byron Distillery. The distillery is the home of Brookie's gin and is located on the 96 acres Brookfarm, in the hinterland of Byron Bay. So, take a tour and enjoy an afternoon of gin tastings. 
Tasmania
Don't forget about our friends down in Tassie on your Aussie tour! Rug up and visit the many beautiful must-see locations. You could take in the views and go on a scenic hike through Cradle Mountain and Cataract Gorge in Launceston.
When you get to Hobart, head down to Birchs Bay, a picturesque town by the water. This allows you to see the family-owned cherry orchard, Tasmania Birchs Bay Cherries. Then head down the road and see the Hartshorn Distillery, the new micro-distillery that produces gin and vodka from sheep whey sourced from their very own sheep farm! 
Victoria
Known for its unpredictable weather and culturally diverse city, Melbourne is a sight to see. Stay in the city to experience the amazing food and nightlife, or head to the coast and explore the little towns along the way to the Mornington Peninsula. Or you could head inland and visit towns like Ballarat and Bendigo. This gives you the excuse to check out Noble Bootleggers Distilling Co in Bendigo.
The gin distillery is family owned and operated. The husband and wife team, Dan and Kristen, have worked hard to create and provide unique cocktail experiences for customers to enjoy in the comfort of their home. Show your support for the locals and appreciation for gin, and grab a bottle or two before you leave!
Back home and constantly reminiscing about your unforgettable trip?
Those amazing small businesses that we mentioned earlier are easier to access than you think! Here at Pretty Green, we stock products from small businesses that are located all over Australia!  
You can order a hamper and relive the memories, flavours and feelings that you experienced along your travels through the country. Plus, you'll be supporting the little guys without even leaving your home!
Ready to help out the small businesses? Support our local Australian businesses and check out Pretty Green's range of gift baskets here.