Why Not A Baby Gift Delivery In Lockdown?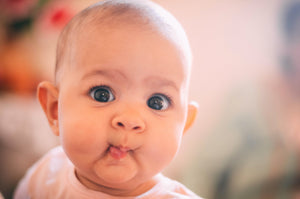 Sydney is the next city that is stuck in lockdown here in Australia, which means there have been a lot of events and special occasions that have been cancelled. Weddings, birthdays, anniversaries and baby showers are just a few of the events that have been called off. If someone in your life had a baby shower planned that can no longer go ahead, show your support by sending them a baby gift delivery from Pretty Green. Our range of gourmet baby gifts will provide the mum-to-be with everything she needs to chill out and prepare herself for the new baby. Here are some of our favourite baby gifts.
This baby gift is great for a baby shower delivery, as it shows that when lockdown is eventually over, it's time to party at your crib! This gift includes everything mum needs to unwind and treat herself, including choc chip lactation cookies by Franjo's Kitchen and coconut and rose bath milk by Maple and Mint. Mum will be ready for her new baby in no time. This gift includes:
This simple, yet thoughtful baby gift is the perfect delivery for a mum-to-be. Featuring a delicious pregnancy tea from Melbourne's Love Tea and a block of coconut and caramelised popcorn chocolate by premium chocolate maker and social enterprise, Hey Tiger, this will get mum relaxed and ready for her new arrival. This gift includes: 
For the mum who truly is all glitter and smiles, send her this baby gift as a delivery straight to her door! You may have missed out on celebrating her baby shower, but that doesn't mean you can't show her how amazing she is and how good of a mum you think she'll be. Featuring a block of sprinkles and glitter chocolate by Hey Tiger and a cacao and mandarin coffee scrub by Maple and Mint, she'll definitely be feeling appreciated. This gift includes:
If you were meant to celebrate your loved one's baby shower and they are the adventurous type, this baby gift is the perfect delivery. The mum-to-be can picnic in her own backyard and feel as if she's being celebrated all the same. Featuring some of our favourite salty and sweet snacks including kalamata olives from the McLaren Vale region and guilt-free raw macadamia cookies from Kookas Natural to make the perfect picnic. This hamper includes:
For all the relaxation needs of the mum-to-be in lockdown, this baby gift would be the perfect delivery. With a jar of organic relax tea by Sydney tea maker, T Totaler and a handmade ceramic cup with a white crackle glaze by Clay By Tina, this gift provides everything the mum-to-be needs for a delicious cup of tea with some snacks! This gift includes:
Lockdown may have forced the cancellation of an upcoming baby shower, but that doesn't mean that you can't show your love and support with a baby gift delivery from Pretty Green. Have a look at our entire range of baby gifts and choose the perfect one for your loved ones.