Newborn Baby Hampers For Mum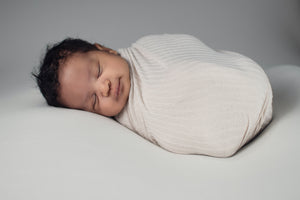 Celebrating the birth of a new baby is a wonderful and exciting thing to do. Bringing new life into the world is no easy feat, so giving Mum a newborn baby hamper from Pretty Green will give her that boost of confidence that she needs. We have a range of newborn baby hampers that we have carefully curated with only products we truly believe in that are tried and tested to make Mum's life easier with a newborn baby. Here are some of our favourites:
This newborn baby hamper is perfect for giving Mum that bit of confidence and making her feel appreciated when she may feel like she's doing it all. Featuring some lactation cookies made by Franjo's Kitchen, coconut and rose bath milk by Maple and Mint and a block of coconut and caramelised popcorn chocolate by premium chocolate brand and social enterprise, Hey Tiger, Mum will be feeling the love. This hamper includes:
For the mum who just needs a bit of her own time to unwind, this newborn baby hamper is the one to choose! Relax with a cacao and mandarin coffee scrub in the shower, followed by some sprinkles and glitter chocolate to make her sparkle! She'll be feeling back to herself in no time. This gift includes:
This newborn baby hamper is the ultimate celebration gift! Filled with all-Australian goodies that will show Mum how much of a boss she is for birthing a literal human being! Featuring some kalamata olives from the McLaren Vale region of SA and some guilt-free cookies by small business, Kookas Natural, it's got a bit of everything! This gift includes:
For the mum who is having a hard time juggling motherhood and normal life in general - maybe it's her first child or maybe she's struggling to adjust to another child in the house, either way, this is the newborn baby hamper for her! With Love Tea's Skin Glow tea, and Maple and Mint's Pink Clay Mask, beauty will start from within, and Mum will be feeling better in no time. This gift includes:
This gift is a great newborn baby hamper as it is simple yet thoughtful. Featuring Love Tea's French Earl Grey tea and orange and hazelnut cookies from Kookas Natural, this truly is the hamper of dreams. It includes:
Help make Mum's life easier with one of
Pretty Green's
newborn
baby hampers
. Have a look at our
entire range
and choose the perfect gift for the new mums in your life.